Duration 01.03.2018 - 28.02.2025
The Politics of Openness: Open Data Practices in Computational Social Sciences.
A research project examines how social scientific agency is transformed at the juncture of Big Data and Open Data.

Researcher: Katja Mayer
Funding: FWF - Elise Richter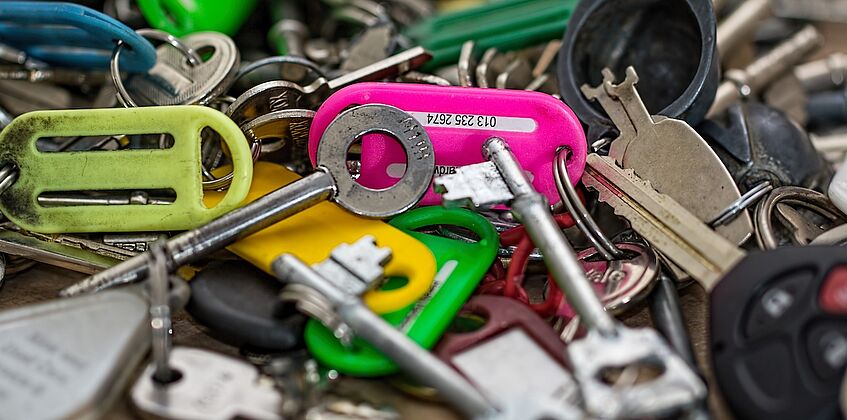 Description
Open access to research data promises far more than transparency and participation in the research process. The better usability of the data should increase the productivity of the scientific system. Science policy thus embraces the vision of innovation and the possibility of more effective commercialization of scientific results. In science, however, opening research data is often met with concern. There is, for example, the fear of being scooped. Others see a threat for their scientific careers or want to avoid inappropriate or unethical use of scientific knowledge.
The research project aims to investigate how openness is envisioned, negotiated and enacted in data practices in the computational social sciences. The focus allows me to explore openness in the context of rapid digitization and novel data forms, like social media, on the grounds of social scientific practice and daily research routines. What about the data streams we leave on the web every day? How do they feed into social research? What ethical principles do researchers follow? What data from public archives are available to the researchers, and how are they using it? How do they open their own research data for further use, or even for ones under study? To what extent can participative approaches enable openness in the research process? All these questions guide the investigation of the transformative potential of open research data in the computational social sciences. The objective is to analyse and further discuss how computational social scientists can engage reflexively with the realities they wish to create.
At the crossroads of science, technology and society, this habilitation project is oriented towards approaches from the fields of "critical data studies" and science and technology studies. Based on ethnographic case studies, interviews, group discussions and data workshops, I will reflect on the potential of open data practices to increase our capacities to act or react in the context of big data, algorithmic regimes and data-driven decision making. The aim of this approach is to generate the broadest possible understanding of open research data and the related practices in the computational social sciences. The results of the project will be disseminated to discourses and debate in open science policy making as well as in research ethics governance. Furthermore, they should contribute to foster the critical discussion and uptake of openness in the computational social sciences.
Dr. Katja Mayer
Trained as a sociologist and works at the intersection of science-technology-society. She studies the interactions of social scientific method and its publics. Currently she is investigating open practices in Computational Social Science and Big Data as Senior PostDoc (FWF Elise Richter Fellowship). She also works as a senior scientist at the Centre for Social Innovation in Vienna, and is an associated researcher for the Responsible Research and Innovation in Academic Practice platform at the University of Vienna. She has been teaching sociology of knowledge, STS and critical data studies at the Technical University Munich, University of Vienna, Danube University, Krems, University of Art and Design Linz and the University of Luzern, and was a visiting fellow at the Carnegie Mellon University's School of Computer Science. She is core member of Open Access Network Austria and co-leads the working group on defining a national strategy for the transition to Open Science. From 2011-2013, she was scientific advisor to the president of the European Research Council.


Selected Publications
Pfeffer, J., Mayer, K., & Morstatter, F. (2018). Tampering with Twitter's Sample API. EPJ Data Science, 7(1), 50.
Mahrenbach, L. C., Mayer, K., & Pfeffer, J. (2018). Policy visions of big data: views from the Global South. Third World Quarterly, 39(10), 1861-1882.
Mayer, Katja, Sabina Leonelli, Kim Holmberg, and Frank Miedema. Mutual Learning Exercise: Open Science — Altmetrics and Rewards. European Commission.
Mayer, Katja, Barbara Kieslinger, and Teresa Schäfer. "Open and Participatory Citizen Social Science for Evidence-Based Decision Making." In: Proceedings of the Austrian Citizen Science Conference. Frontiers.
Lupu, Mihai, Katja Mayer, Noriko Kando, and Anthony Trippe (2018). Current Challenges in Patent Information Retrieval. Springer.
Mayer, Katja (2017). Netzwerkvisualisierungen. Anmerkungen zur visuellen Kultur der Historischen Netzwerkforschung. In Handbuch Historische Netzwerkforschung. LIT Verlag: 211.
Mayer, Katja and Eduard Aibar (2016). "Open Science in Practice - STS Approaches to Open Cultures in Research." EASST Review, 35(4).
Mayer, Katja and Lisa Sigl (2016). Responsible Research and Innovation in Academic Practice. OEAD News, 101 (Oct. 2016), 10–13.
Morstatter, Fred, Jürgen Pfeffer, Katja Mayer, and Huan Liu (2015). "Text, Topics, and Turkers: A Consensus Measure for Statistical Topics." In Proceedings of the 26th ACM Conference on Hypertext & Social Media. ACM: 123–131.